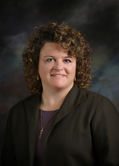 Avoid Overpayments and Penalties by Auditing Physician Payments and Arrangements
By Lori Laubach
Principal, Health Care Practice
Moss Adams Capital LLC
Health care entities are at risk of noncompliance with Stark Law and the federal Anti-Kickback Statute when they provide remuneration for referring a patient.
The Office of Inspector General (OIG) and law enforcement agencies continue to focus on identifying improper physician arrangements and payments, which have resulted in the US Department of Justice recovering over $17.1 billion since 2009 from fraud and false claims against federal health care programs.
This continued focus means health care organizations will need to stay extra vigilant to help ensure future compliance, prevent fraud, and avoid steep federal penalties.
Read article

The Senator Will See You Now
By Craig B. Garner
Garner Health Law Corporation
On May 4, 2017, the U.S. House of Representatives passed the
American Health Care Act of 2017
("AHCA") by a picayune margin of just four votes. Commonly referred to as the most recent legislation designed to "repeal and replace" the 2010 Patient Protection and Affordable Care Act (the "ACA"), the Senatorial counterpart to the ACHA, known as the
Better Care Reconciliation Act of 2017
("BCRA"), today rests in the hands of 52 Republican, 46 Democratic and 2 Independent U.S. Senators, as the nation waits for word on the fate of the ACA and President Obama's legacy in the spectrum of health care reform.
Read article

Bitcoin for Care: Healthcare Hopping on the Blockchain
By Jade Kelly
,
Partner, Arent Fox LLP
By John Malone
,
Associate, Arent Fox LLP
By Eva Pulliam
,
Associate, Arent Fox LLP
Earlier this year, Abid Hospital in Pakistan began accepting PakCoin (a cryptocurrency similar to Bitcoin) as payment for healthcare services, paving the way for innovative medical payment solutions in Asia. Only a handful of other healthcare providers around the world accept Bitcoin, including a private hospital in Poland and several forward thinking medical practices here in the United States. Aside from using Bitcoin or other blockchain technology for payment, there are a number of cutting edge ideas emerging for use of blockchain in the healthcare industry.
Read article

Overview and Trends in Medicare Claim Appeals
By Raymond J. Lindholm
,
Associate, Polsinelli
By Ross Buris
,
Shareholder, Polsinelli
The U.S. Department of Health and Human Services established an administrative process by which Medicare providers and suppliers (both referred to as "providers" in this article) may resolve disputes related to payment of claims. This process is highly complex, involving at least two and sometimes as many as four CMS contractor organizations, three different HHS departments, and the Federal District Courts.
Read article

Labs Have Independent Duty to Certify Tests Billed to Medicare are Medically Necessary
By Richard S. Cooper, Esq.
,
Member, McDonald Hopkins LLC
On June 9, 2017, the D.C. Circuit Court declined to dismiss a whistleblower lawsuit against Boston Heart Diagnostics. This does not decide the outcome of the case – it only decides whether the whistleblower plaintiff pled sufficient facts for the case to move forward. However, in making the decision not to dismiss the case, the court made a significant ruling on laboratories' duties with regard to medical necessity. The court found that because labs certify in the CMS Form 1500 that all services are medically necessary, the burden is on the labs, not the doctors who ordered the tests, to confirm that the tests are medically necessary. Pursuant to this ruling, labs can no longer rely on doctors to confirm the medical necessity of tests. Labs must now make a determination if the lab tests for which they seek payment from the government are medically necessary.
Read article