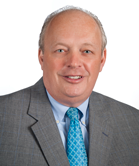 Hospital Payment Arrangements with Laboratories Could Pose Contractual, State Law and Compliance Risks
By Richard S. Cooper, Esq.
Member
McDonald Hopkins LLC
Original Publish Date: June 6, 2017
Increasingly we are having hospital clients approach us about proposed arrangements that are designed to let third party laboratories "bill" and be paid under the hospital's payer contracts. Most often, this arrangement is designed to permit laboratories which are unable to obtain contracts with key payers to "piggyback" on the hospital's contracts. Many payers are limiting the number of laboratories they will contract with so more laboratories are finding themselves out of network with payers.
These arrangements can take a number of forms but many involve the third party laboratory directing specimens to the hospital that would otherwise come to the laboratory, and the hospital, in turn, sending the specimens back to the third party laboratory to perform the testing for the hospital. The hospital bills for the testing, retains a certain portion of the reimbursement and pays the balance to the third party laboratory for the testing services.
These types of arrangements are potentially suspect and can pose contractual, state law and compliance risks. These arrangements are drawing increased scrutiny from the federal government and private and commercial payers. We expect this scrutiny to continue with legal actions against arrangements found to be non-compliant. Any such arrangement should be carefully reviewed by health law counsel before entering into the arrangement. We also recommend that the hospital request from the laboratory any legal opinion or assessment it has received "blessing" the arrangement. Hospitals should also remain informed on enforcement interpretations and actions against such arrangements.
Contract Risks
Many contracts prohibit subcontracting of services or otherwise restrict payment to those services directly provided by the billing provider. Some contracts restrict payment to services performed at a specifically referenced location.
Even without such restrictions, a payer will likely react negatively to an arrangement designed to permit a laboratory with which it has decided to not contract to "indirectly" participate through the hospital's contract, particularly where the arrangement is not disclosed to the payer. Such an arrangement, accordingly, could damage or jeopardize the hospital's relationship with the payer.
State Law
Certain states have laws which prohibit or limit the purchasing and rebilling of laboratory services performed by a third party. Some states only permit the performing laboratory to bill, while other states permit no mark-up. No mark-up generally renders the arrangement non-viable due to associated administrative, billing and bad debt costs. Unless there is a hospital exception under the law, the law may prohibit this type of arrangement.
Compliance
The arrangement will need to meet a anti-kickback safe harbor and potentially Stark exception and be reflected in a compliant contract. This may be difficult to achieve if it is simply a form over substance arrangement where the hospital does no real services to justify its fee.
Mr. Cooper provides legal representation to a broad range of hospitals, other healthcare facilities and physician groups across the United States. He has been listed in The Best Lawyers in America for health law for twenty-three consecutive years and selected for inclusion in Ohio Super Lawyers (2005-2015).
Visit the McDonald Hopkins LLC web site at www.mcdonaldhopkins.com.