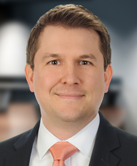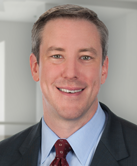 Overview and Trends in Medicare Claim Appeals
By Raymond J. Lindholm
Associate, Polsinelli
By Ross Buris
Shareholder, Polsinelli
Original Publish Date: July 11, 2017
Introduction
The U.S. Department of Health and Human Services established an administrative process by which Medicare providers and suppliers (both referred to as "providers" in this article) may resolve disputes related to payment of claims. This process is highly complex, involving at least two and sometimes as many as four CMS contractor organizations, three different HHS departments, and the Federal District Courts. Currently, due to a sharp increase in the quantity of appeals being filed by Medicare beneficiaries and providers that has outpaced HHS's ability to adjudicate the appeals according to the timeframes established by the Congress, providers face an administrative appeal process that could take as much as six years. This article gives a broad overview of the Medicare claim appeals process and discusses recent developments that are impacting members of the Medicare provider community considering appealing adverse claim decisions by CMS and its contractors.
Medicare Claim Appeal Process
The Medicare claim appeals process is outlined at 42 C.F.R. §§ 405.900 et seq., which describes five levels of appeal:
Level 1: Request for Redetermination. A provider may request redetermination of an initial determination by the CMS contractor primarily responsible for adjudicating Medicare claims, known as the Medicare Administrative Contractor (MAC), within 120 days of the decision. However, if the provider wishes to stop CMS from recouping any overpayments related to the determination, it must file its request for redetermination within 30 days of the initial determination.1 The MAC then has 60 days to issue its redetermination decision.
Level 2: Request for Reconsideration. If the MAC fully or partially upholds its initial determination, the provider has 180 days to request reconsideration by a "qualified independent contractor" (QIC). But if the provider wishes to stay recoupment action by CMS, it must file its request for reconsideration within 60 days from the redetermination decision.2 The QIC has 60 days to issue its reconsideration decision, and if it fails to do so, the provider may choose to escalate the case to the next level of appeal.
Level 3: Request for Administrative Law Judge Hearing. If the QIC's decision is fully or partially adverse, the provider has 60 days to file a request with OMHA, a division of HHS that is separate and distinct from CMS, for ALJ review of the QIC's decision, so long as the claims remaining at issue satisfy the Amount in Controversy limit established by HHS every year. The ALJ must render its ruling within 90 days of the request. If the ALJ cannot decide within this time frame, the provider may again escalate the matter to the next level of appeal, however level 3 in the appeals process has traditionally been the only opportunity for providers to have their case heard before an actual adjudicator. It is also the level of appeal where providers have the most success overturning adverse decisions; therefore, it is unsurprising that few providers choose to escalate even though most have to wait for nearly three years to have their hearing.
Level 4: Medicare Appeals Council. If the provider is not satisfied with the ALJ's decision, then it may request review by the Departmental Appeals Board's (DAB) Medicare Appeals Council (Council), yet another distinct division within HHS, within 60 days of the ALJ's ruling. The Council has 90 days to render its ruling. Should the DAB/MAC fail to decide then the provider may escalate its request to the next level, federal district court.
Level 5: Federal District Court. The final level of appeal is an action in federal district court, so long as the amount in controversy is again met. Appeals for judicial review must be for "final" determinations after all administrative appeals have been exhausted. The venue for the claim will either be in the District of Columbia or the provider's home district.
In addition to the contractors discussed above, it is very common that other various CMS audit contractor organizations are involved in claim disputes, including the Zone Program Integrity Contractors (ZPICs), Program Safeguard Contractors (PSCs – of which there is only one remaining), and Recovery Auditors (previously known as Recover Audit Contractors). These contractors are often involved in provider audits that lead to overpayment determinations and demands from the MACs.
Appeals Backlog
Medicare claim appeals have been in healthcare news headlines recently due to the massive backlog first reported by the Office of Medicare Hearings and Appeals (OMHA) in 2013.3 At that time, OMHA reported a case backlog of 460,000 pending requests for Administrative Law Judge (ALJ) hearings, even though it only had the capacity to adjudicate around 65,000 ALJ appeals-per-year at that time. Since then, OMHA has been increasing its adjudicative capacity and in FY2015 was able to conduct around 75,000 ALJ hearings every year, even though it received roughly 240,000 requests for hearing during that same period. While OMHA states that it currently can adjudicate roughly 92,000 appeals annually, the disparity between appeal requests and adjudication capacity has also grown, resulting in a current backlog somewhere in the neighborhood of 667,326 appeals that HHS estimates will grow to just over 1 million by 2021.4 Currently, the processing time for an appeal from the time that the ALJ hearing request is filed with OMHA to when the appeal is adjudicated is averaging 1057.2 days.5 And, based upon OMHA's adjudication statistics, it is apparent that the thrust of its effort to dispose of pending appeals is through dismissal, as upwards of 70% of all finally adjudicated OMHA appeals over the past two years were resolved through dismissal.6
To put these numbers in perspective, the request for ALJ hearing is the third stage in a five-part appeals process that was designed to completely resolve the most difficult disputes in under two years. Now, however, many requests for ALJ hearing that were filed toward the end of 2013/beginning of 2014 are just being adjudicated by OMHA's ALJs, nearly three and a half years later. The vast majority of these appeals stem from post-payment audits, meaning that the providers either refunded the Medicare reimbursements back to CMS, or had them recouped by CMS, nearly four years ago. And, because Medicare appeals statistics tell us that nearly half of claims adjudicated at the ALJ level will end up being decided in favor of the provider, CMS will have to again remit payment but in most instances pay no interest to the provider on the money for which it incorrectly demanded repayment.
Predictably, this untenable situation gave rise to litigation. In December 2016, the American Hospital Association (AHA) finally prevailed in a lawsuit it filed against the U.S. Department of Health and Human Services (HHS) back in May, 2014, along with three of its member hospitals. In the lawsuit, the AHA asked the Court to issue a writ of mandamus that would force the Secretary of HHS to resolve the appeals backlog. After initially determining that mandamus relief was not appropriate, on remand from the D.C. Circuit U.S. District Court Judge James Boasberg found that equitable grounds existed according to the criteria set out by the D.C. Circuit and ordered HHS to reduce the backlog of cases pending before ALJs by 30 percent by the end of 2017, by 60 percent by the end of 2018, by 90 percent by the end of 2019, and completely by the end of 2020.7
HHS has attempted to tackle the massive backlog through a multi-tiered approach, including efforts to improve efficiency in the agency through the use of technology, create pilot programs to allow providers to settle claims outside of the appeals process, and increasing budget allocations that allow OMHA to hire more ALJs thereby increasing its adjudicative capacity. Of note is OMHA's settlement facilitation program which allows providers to sit down to a settlement mediation facilitated by OMHA personnel, and its statistical sampling initiative that allows providers with a large volume of claims to have an ALJ review and rule on a statistical sample of the claims at issue and extrapolate the results to the entire universe of claims. Unfortunately, despite these creative efforts on the part of CMS and OMHA that have resulted in the dismissal of hundreds of thousands of claims from the appeals system, HHS stated in its most recent report to the District Court that it will be unable to comply with Judge Boasberg's order.
Revision of the Appeal Process
Prompted in part by the appeal backlog, HHS released a final rule in January 2017 titled "Changes to the Medicare Claims and Entitlement, Medicare Advantage Organization Determination, and Medicare Prescription Drug Coverage Determination Appeals Procedures," (Final Rule) which revised the claims appeals process described above to create efficiencies and give OMHA and the DAB more tools to adjudicate cases that are not required by statute to be decided by an ALJ. This Final Rule focused primarily on modifying the third level of appeal (ALJ Review) by, among other things:
Allowing decisions issued by the Medicare Appeals Council (considered to be the final decision of the Secretary of HHS) at the fourth level of review to be designated as precedential, so long as they meet specific enumerated criteria;
Allowing attorney-adjudicators to decide appeals where a decision can be issued without a hearing, review dismissals issued by a QIC, issue remands to CMS contractors, and dismiss requests for hearing when an appellant withdraws the request;
Simplifying proceedings by limiting the number of entities (CMS or its Contractors) that can be a participant or party at the hearing;
Reducing unnecessary appeals to the Medicare Appeals Council by clarifying areas of the regulations that currently cause confusion, streamlining appeals procedures by eliminating unnecessary steps in the process which cause inefficiencies, and requiring appellants to provide more information on the issues on appeal and who will be attending a hearing; and,
Revising the rules for appeals of claims involving statistical sampling and extrapolation by requiring that the provider enumerate its reasons for disagreeing with the sampling methodology or extrapolation calculation in its request for ALJ hearing, and that all claims involved in a disputed statistical sample be appealed to the ALJ at the same time.
HHS's stated goal in promulgating these regulatory revisions was to streamline the appeal processes, increase consistency in decision making across appeal levels, and improve efficiency for both appellants and adjudicators. It is likely, however, that many of these revisions will result in greater complexity, and potentially greater inequity, in the claim appeals process. For instance, the administrative appeal process is intended to be accessible to both beneficiaries and providers who wish to undergo the appeals without hiring representation; however, by designating certain Council decisions as precedential HHS is creating an administrative body of common law which will add another layer of complexity to the appeal process that will result in greater inequity for those who do not have skilled representation.
Conclusion
It is evident that the Medicare claim appeals process is broken. The number of appeals being filed continues to far outpace the rate at which HHS and its divisions can adjudicate them, providers are forced to wait many years to receive payment for the legitimate service they provide to Medicare beneficiaries, and, despite its best efforts, HHS has no viable strategy for rectifying these inequities. Furthermore, it appears that OMHA is evaluating requests for hearing more critically than in the past and dismissing any appeals that do not fully comply with every requirement. Therefore, providers appealing claim denials should focus on gathering all supporting evidence for the services they provide and presenting as full a case as possible to try and win at the first two levels of appeal, before entering the ALJ bottleneck. For providers that do not have sophisticated appeals departments, this will likely necessitate hiring representation experienced with the appeals process; because the price of not winning early is waiting four or more years just for the chance to win at all.
About the authors: Raymond Lindholm and Ross Burris represent hospitals, health care systems, skilled nursery facilities, clinical laboratories, specialty pharmacies, group purchasing organizations, large physician groups, and DMEPOS suppliers and manufacturers. Raymond and Ross counsel clients on federal and state regulatory healthcare and compliance issues, including Medicare reimbursement, Medicare billing guidelines, payment audits and appeals, and health care fraud and abuse issues, including Stark and Anti-Kickback compliance and False Claims Act investigations and actions, as well as general healthcare corporate contracting and operational issues. Contact Raymond at rlindholm@polsinelli.com or 404.253.6004. Contact Ross at rburris@polsinelli.com or 404.253.6010. To learn more about Polsinelli visit www.polsinelli.com.
1 42 C.F.R. § 405.379(d).
2 42 C.F.R. § 405.379(e).
3 See DHHS Memorandum to OMHA Medicare Appellants; Dec. 24, 2013; available at: http://www.hhs.gov/omha/letter_to_medicare_appellants_from_the_calj.pdf; accessed Aug. 4, 2014.
4 See Modern Healthcare, HHS Says it Can't ClearMedicare Appeals Backlog by 2021 Deadline, 8 Mar. 2017; available at: http://www.modernhealthcare.com/article/20170308/NEWS/170309902/hhs-says-it-cant-clear-medicare-appeals-backlog-by-2021-deadline
5 See HHS Office of Medicare Hearings and appeals, Current Workload; available at: https://www.hhs.gov/about/agencies/omha/about/current-workload/average-processing-time-by-fiscal-year/index.html
6 See https://www.hhs.gov/about/agencies/omha/about/current-workload/decision-statistics/index.html. This is likely due to some of the HHS initiatives to reduce the backlog through settlement programs.
7 See U.S. District Court for the District of Columbia, Memorandum Opinion, Dec. 5, 2016; available at: http://www.aopanet.org/wp-content/uploads/2016/12/AHA-v-Burwell-Opinion-Granting-Mandamus-D0698464.pdf