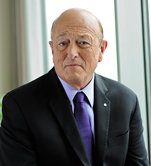 I-9 Forms: Something New, Something Old, but the Same Liabilities
By Joel H. Paget
Member
Ryan Swanson
Original Publish Date: August 8, 2017
Immigration law requires employers, including healthcare organizations, to verify the employment eligibility of each employee by completing and maintaining I-9 forms. The United States Citizenship and Immigration Services ("USCIS") issued a new I-9 form for Employment Eligibility Verification on July 17, 2017 which must be used beginning September 18, 2017. The new I-9 form is available at https://www.uscis.gov/i-9.
While there is a new version of the form, the "Form I-9" has been required to be completed by all U.S. employers for every employee hired after November 7, 1986. The penalties have increased over the years, but for now remain the same as last year. If your healthcare organization has failed to complete and retain the I-9 forms, it is better to complete and date them as of now rather than wait until an auditor arrives.
We recommend employers start using the new Form I-9 now to ensure correct use of the form by September 18, when it becomes mandatory.
It is critical to store and retain I-9 forms for only as long as the law requires. Healthcare organizations have to retain a lot of records and every organization should have in place a system to destroy the I-9 forms after the period in which they are no longer required. This not only eliminates old records, but it also eliminates liability. An auditor can still assess penalties for an incorrectly completed Form I-9, which by law could have been destroyed.
In recent years, U.S. Immigration and Customs Enforcement ("ICE") has focused on creating a 'culture of compliance' by heavily relying on I-9 inspections to fine employers who do not follow immigration laws regarding employment eligibility verification.
ICE's Homeland Security Investigations unit can audit any healthcare organization on a random basis or by following a lead from the public, other businesses, disgruntled employees at the workplace, or through tips from other government agencies. It is imperative to know your rights if you are confronted with an I-9 audit. If ICE or the Department of Labor ("DOL"), suddenly appears to review your I-9 forms and conduct an audit, insist on a written Notice of Inspection and your right to have three business days before you turn over your original I-9 forms, unless they have a subpoena.
Be prepared for an ICE or DOL visit by conducting a self-audit of your I-9 forms now and create and maintain a culture of compliance within your organization! Hire knowledgeable counsel to conduct an internal I-9 forms audit and self-examination of your systems, operating procedures, and present best practices for handling I-9 forms. Contact an immigration attorney with questions regarding I-9 form compliance, including retention and storage requirements. An immigration attorney can provide you with a matrix containing the requirements for retention of the I-9 forms, and other immigration related documents.
Joel Paget is a member of Ryan Swanson's Immigration Practice Group. Reach him at 206.654.2215 or paget@ryanlaw.com.