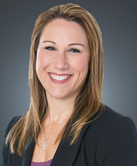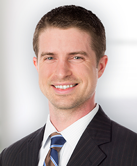 Risks to Hospital Employees Due to EMTALA Requirements
By Michele Haydel Gehrke
Labor and Employment Shareholder, Polsinelli
By Garrett Jackson
Healthcare Attorney, Polsinelli
Original Publish Date: August 8, 2017
Due to EMTALA obligations, hospitals which lack resources and employees trained to provide stabilization and treatment to individuals that present to their emergency departments with behavioral health conditions are frequently forced to "board" these patients while they seek a transfer to a facility with such capabilities.
These individuals are often in need of highly specialized care that many hospitals are simply not in a position to provide. When this occurs, hospital employees are exposed to risks of harm from the patient, and even potential liability.
This article gives a high level overview of the regulatory context which governs the hospital's requirements in these scenarios, and examines the potential risks, implications and best practices from the perspective of labor law and workforce management.
Scenario
Imagine for a second that you are an emergency department director. It is Friday night and local law enforcement shows up at the entrance with an individual whom it takes two police officers to control. While it is not immediately clear what exactly the nature of the individual's emergency medical condition may be, the individual is unresponsive to commands and paranoid. The lights and noise of the emergency department only aggravate the situation further. There is no psychiatrist on staff or available for consultation, so the emergency room physician does her best to perform a medical examination.
The patient is suffering from an emergency behavioral health condition, involving a clear risk to himself and others, and the police officers report that he has attacked his care giver earlier that night. The emergency room physician requests for you to start the EMTALA compliant transfer process to a facility better positioned to provide the care that this individual requires. But, after hours of calls and conversations with the local state psychiatric facility, there are no rooms available for the patient to be admitted. Your staff is not prepared to deal with a patient of this type, and one nurse who was struck by the patient has already left his shift early. What do you do?
EMTALA Requirements
EMTALA was enacted to ensure public access to emergency medical services regardless of the ability to pay, and imposes specific obligations on Medicare-participating hospitals that offer emergency services. Those obligations include three primary elements: (1) Any individual who "comes to the emergency department" of a participating hospital and requests services must receive a medical screening examination to determine whether an emergency medical condition exists1 ; (2) If an emergency medical condition exists, treatment must be provided until the emergency medical condition is resolved or stabilized, or if the hospital does not have the capability to treat the emergency medical condition, an appropriate transfer to another hospital must be accomplished2 ; and (3) Any hospital with certain specialized capabilities must accept transfers from hospitals who lack such capabilities to treat a non-stabilized emergency medical condition.3
EMTALA requires that once an individual is determined to have an emergency medical condition, the hospital must provide any necessary stabilizing treatment, or if the hospital lacks the resources to provide such treatment it may transfer the individual to a facility with the specialization to provide such treatment.
CMS has stated in interpretive guidance that psychiatric patients are to be considered stable only when they are protected and prevented from injuring or harming him/herself or others, which may necessitate the administration of chemical or physical restraints.4 Many state regulations govern the potential use of restraints, but while restraints may be necessary, simply restraining the individual alone is insufficient to determine that such an individual is "stable" for the purposes of EMTALA.
So, the hospital in our scenario cannot stabilize the patient because it lacks the resources to provide the needed psychiatric treatment for the individual, and cannot find a facility with specialized capabilities with the capacity to accept a transfer of the patient. Now what?
EMTALA sets forth that a hospital that has specialized capabilities or facilities, or acts as a regional referral center may not refuse to accept from a referring hospital an appropriate transfer of an individual who requires such specialized capabilities (including behavioral health treatment capabilities), if the hospital has the capacity to treat the individual.5 Still, in the area of behavioral health, denials based upon lack of capacity are relatively common. In the last 50 years, nearly 95% of state psychiatric beds have been closed, and many hospital psychiatric units have met similar fates. The motivating factors for this situation are many, but regardless, many communities lack a true safety net for provision of care to individuals with behavioral health issues. In those communities, hospitals, even those without psychiatric units or staff, have become the safety net of last resort, and facilitating transfers to entities with "specialized capabilities" and the resources to treat these patients has become a nearly herculean task.
Unfortunately, this leaves the hospital described in our scenario between the proverbial rock and a hard place. Unable to stabilize the patient, and unable to find an EMTALA compliant transfer location, our hypothetical director cannot discharge the patient and must ensure that the patient neither harms himself nor the hospital staff. In states which permit involuntary psychiatric holds, like California, this scenario can be further complicated when law enforcement officials place individuals on such a hold but use non-designated facilities to hold those individuals until appropriate treatment can be obtained from authorized facilities.
So the question becomes, what can a hospital, and especially an emergency department, do to reduce risks both to the hospital and to their employees when this type of scenario arises?
Labor Implications and Strategies
Hospitals faced with these scenarios need to have policies and procedures in place to assist personnel in identifying potential courses of action in complying with EMTALA and their legal and ethical duties to patients, the community, and staff. Such policies and procedures need to articulate the hospital and health care provider's legal and ethical obligations to the patient and provide guidance to providers on potential resources available at the hospital and in the community. Possible additional strategies include:
Establish transfer or care coordination agreements with regional facilities that offer behavioral health treatment programs;
Establish policies and procedures (and related training) for employees which address, at minimum, communication responsibilities for seeking EMTALA compliant transfers, permissible use of patient restraints, designated rooms to reduce risk of harm to other patients, and patient engagement strategies for patients with behavioral health conditions; and
Coordinate with local law enforcement to ensure that officials are aware of treatment capabilities and do not choose simply the most convenient facility locations to take individuals with suspected behavioral health conditions.
In establishing policies and procedures, hospitals must consider not only the health and safety of the patient but also their duty to employees to provide a safe work environment. Under OSHA and other applicable laws, employers have a duty to provide a safe workplace for employees. Safety encompasses many components, but would include protecting providers from patients who pose a threat to themselves or others, or who are threatening or harassing employees. Failure to comply could result in substantial penalties and the threat of litigation.
Successful implementation of such policies and procedures requires regular training for employees. Working through potential scenarios and challenges during trainings in advance of actual situations occurring is more likely to result in successful implementation of the policies and procedures and better outcomes for the patient, hospital, and community.
By proactive planning and implementation of policies and procedures to handle such patients, hospital managers can also potentially improve their recruitment and staff retention efforts. Employees who feel they have the tools necessary to deal with challenging patients and scenarios are more likely to rise to the occasion and feel less frustrated at these otherwise challenging scenarios.
Conclusion
While EMTALA obligations can create difficult and sometimes dangerous situations for hospitals and their employees, proactive approaches to policies, procedures and training can help to mitigate these risks. Collaboration with regional behavioral health providers and law enforcement agencies can further assist in ensuring, if scenarios like the one described in this article occur, that such patients can be efficiently transferred to facilities better positioned to provide the care that these patients need. Still the unfortunate reality is that the availability of behavioral health services is limited in most areas, especially in rural counties, so policies and procedures related to holding patients with behavioral health conditions are more of a necessity than an option. As policy makers attempt to deal with the continuing scarcity of behavioral health resources, the impact of such scarcity on the healthcare labor force at large should be an important element in their considerations.
1 42 C.F.R. § 489.24(a)(1)(i).
2 42 C.F.R. § 489.24(a)(1)(ii).
3 42 C.F.R. § 489.24(f).
4 State Operations Manual, Appendix V, p. 51.
5 42 C.F.R. §489.24(f).
6 Going, Going, Gone: Trends and Consequences of Eliminating State Psychiatric Beds. Treatment Advocacy Center. Available at http://www.treatmentadvocacycenter.org/storage/documents/going-going-gone.pdf
Garrett Jackson is a healthcare attorney with Polsinelli, who represents health care providers, integrated health systems, and various entities involved in the health care supply chain with EMTALA compliance, HIPAA compliance, state and federal licensure requirements, GPO and distribution arrangements, product purchase contracts, ACO/CIN formation and physician alignment in bundled payment and other value-based payment arrangements. Michele Haydel Gehrke is a labor and employment shareholder with Polsinelli, who represents employers in the defense of labor and employment disputes including claims involving harassment, retaliation, discrimination, wage and hour disputes, FMLA, WARN, and whistleblower issues. Michele also counsels employers on compliance issues and dispute avoidance. Michele's practice includes a significant amount of work for health care clients.
Visit the Polsinelli web site at www.polsinelli.com